Creating the Africa we want
Hiinga is a Christ-Centered Impact Investing Fund, dedicated to investing in the East African "Missing Middle" entrepreneurs, so they can create jobs that bridge the gap between poverty and wealth. Recognizing that access to capital is not the only requirement for business success, our loans are complimented with business training / coaching / mentoring by ourselves or through collaborations with partners in the ecosystem. In addition, we provide Christian discipleship and leadership development to entrepreneurs so they can employ and mentor others, creating long-term value for their communities, families and churches.
Since launching our SME Fund in 2017 with partnership from Geneva Global's Integrated Fund, Hiinga has financed more than 250 Small and Medium Sized businesses in the agribusiness, education, healthcare and manufacturing sectors. These businesses directly employ over 5,000 individuals, and benefit tens of thousands more indirectly. We work across the country of Uganda, mantaining office locations in Kampala and Gulu, Northern Uganda. For the next 5 years, Hiinga has a goal to deepen the impact on on our entrepreneurs to catalyze the employment of 100,000 workers in our sectoral focus areas.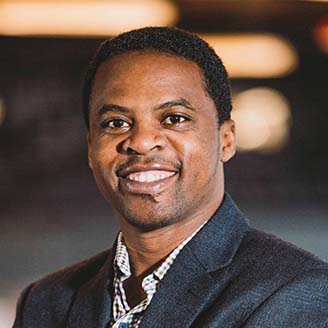 ANDY KRISTIAN AGABA
FOUNDER'S STORY
Raised in a village in the heart of Uganda, Andy recognized first-hand the importance of entrepreneurship, hard work and education. Two weeks before his birth, his father was robbed of his car, shot, and killed. As the sole provider, Andy's mother struggled to put food on the table. In addition, paying for her children's school tuition seemed nearly impossible.
+ Show More
When Andy was twelve years old, his mother took out a loan of approximately $35 to start a roadside tea café, selling chai (tea), chapati (flatbread), and mandazi (donuts).  She used some of her savings from the café to buy pigs, which she raised and bred to sell to make more supplementary income.  From her example, Andy learned the value of entrepreneurship and it's role in sustainably lifting people out of poverty. In school, Andy worked hard to earn a full ride government scholarship to attend government college in Uganda, graduating top of his high school and nearly top of the entire school district. In college, he began to dream about starting Hiinga as an avenue to invest in entrepreneurs and create much needed employment. In 2012, Hiinga was launched through great miraculous provision. Andy had almost given up on the pursuit of this dream and was about to pack up to return to his native country, when in a tale of unbelievable and extreme providence, met Peter Murdock who seeded the organization out of his retirement fund. 
MISSION-DRIVEN
We are blessed with a mission-driven team that each day works tirelessly alongside our clients' businesses to help them create jobs and achieve growth in the marketplace.
OUR TEAM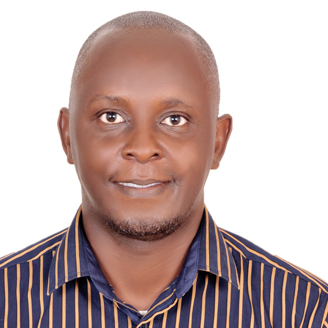 James Atuhaire
Chief Credit Officer
+ Learn More
As the Chief Credit & Commercial Officer, James is responsible for overseeing the credit functions and overall operations, portfolio growth and performance, and profitability of our Uganda office. He comes to Hiinga with over 10 years experience in credit, marketing, sales, analysis, administration and relationship management having worked for Opportunity Bank, Equity Bank and KCB Bank Group in various leadership roles.
James is a graduate of Development Studies with an additional postgraduate diploma in Microfinance Operations and Management. He has been involved in providing business analysis and financial solutions to various clients, while ensuring steady growth and sustainability of their businesses. James interests himself in providing relevant guidance and direction for profitable investments. In his private time, he interests himself with agricultural related activities & church ministry. He is Married and has been blessed with three children.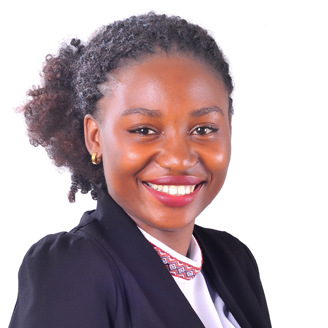 Geraldine G. Nalubega
Chief of Staff
+ Learn More
Geraldine serves as a Management Associate and Executive Assistant to the CEO. In an effort to enable success in delivering the organization's goals and objectives, she maintains cross-departmental relationships through operational support, internal and external communications, and translating projects into actionable activities. She also performs internal audit functions to ensure organizational compliance. .
She is involved in the management, operational, and finance functions of the organization where she conducts monthly internal audits of Hiinga accounts and operations to ensure compliance and good stewardship of the organization's resources. Previously, she worked as an audit associate with Springs and Associates CPAs. She graduated with a Bachelor's Degree of Commerce from Makerere University. She holds a strong passion for operational efficiency, risk management, and new product development. She is an avid writer on Quora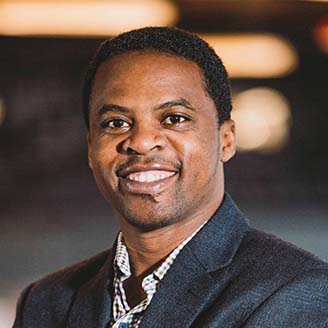 Andy Kristian Agaba
Founder & Chief Executive Officer
+ Learn More
Andy spends his time between Africa and Charlotte, North Carolina. A graduate of Harvard University with an MPA in Business and Government, Andy earned the honors of Gleitsman Innovation Fellow at the Center for Public Leadership, was a Venture Resident of the Harvard Innovation Lab at Harvard Business School, and an Edward S. Mason Fellow in Public Policy & Management. Prior to attending Harvard, he graduated from LBC in Pennsylvania and from Makerere University in Uganda as a Polisci major.
In addition to his role at Hiinga, Andy advises startups at the MIT Martin Trust Center for Entrepreneurship and is a Praxis Fellow. His comments have been featured in The Washington Post, The Wall Street Journal, Forbes, The Harvard Gazette, Boston Innovation and The Huffington Post. He speaks on social innovation and economic development, and has appeared at MIT, Stanford, Harvard, Johns Hopkins, Messiah College and other schools. He has also spoken at several churches including Menlo Church in Silicon Valley.
SHOW MORE TEAM MEMBERS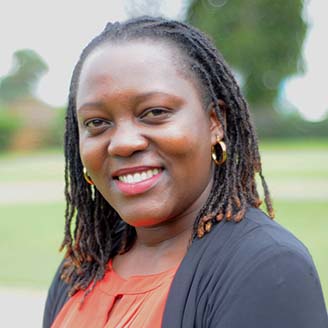 Doreen M. Kisembo
Investment Associate
+ Learn More
As Hiinga's investment officer for the SME Kampala portfolio, Doreen conducts due diligence, originates and evaluates SMEs, drafts loan agreements, leads the team regarding underwriting, and provides general supervision. In addition, she monitors clients through regular field visits, liaises with partners including churches and local leaders, and ensures good performance of the portfolio to meet performance targets.
Doreen has over 10 years' experience of working with rural community groups, including providing financial literacy for youth and adults in semi-urban and village cooperatives. Doreen has a Bachelor of Arts degree from Makerere University, where she focused on social administration and gender studies. She is married with three children and loves to sing.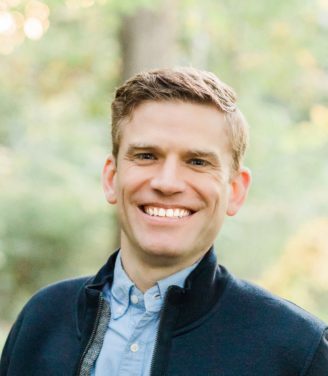 Ted Hill
Partner, Healthcare
+ Learn More
Ted focusses on our healthcare investment work, researching, advising and developing our strategy. Further, he owns and operates THA Capital Partners, a real estate investment and services firm in Charlotte, NC. Throughout his career, he has participated in ventures with clientele and investors ranging from small, high net worth individuals to $30+ billion-dollar private equity groups. He has experience in brownfield redevelopment, rezoning, adaptive re-use development, bankrupted debt purchases, REO acquisitions, air rights trades, and M&A activity. Additionally, Ted holds a Certified Commercial Investment Member (CCIM) designation. Outside of work, Ted holds leadership positions at Forest Hill Church and Mission Forward Group. He attended the University of North Carolina at Charlotte and studied abroad at Queensland University of Technology in Brisbane, Australia.
Felix prides himself in training entrepreneurs in better business practices to make them ready for our debt structures. He has rich banking experience with eight years' in customer service and credit management, formerly with Crane Bank and Orient Bank. He graduated with a Bachelor's Degree in Economics and Statistics from Kyambogo University, was once a professional Volleyball player for Matrix Volleyball Club, and he loves singing. He is married with one son.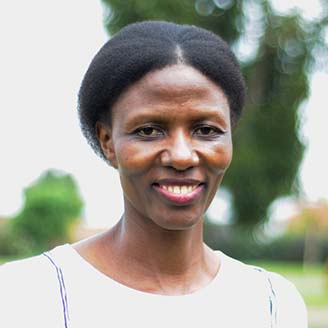 Tabitha R. Kagoda
Accounting Associate
+ Learn More
Tabitha is Hiinga's Accountant, with over ten years experience in financial management, accounting, and general administration. Prior to joining Hiinga, she worked as an Accounting Officer with Mengo Hospital Eye Department. At every opportunity wherever she has worked, she has used her knowledge and expertise to develop and/or improve accounting, financial management, and general administration systems, policies, and procedures.
She handles our entire accounting cycle right from initiation of transactions through internal and external reporting. Behind the calm and quiet demeanor she exudes, is a spirit of excellence, integrity, diligence, and a strong faith in Jesus Christ that guides whatever she does. She has a Bachelor of Business Administration from Makerere University, and a Postgraduate Diploma in Public Administration and Management from the Uganda Management Institute.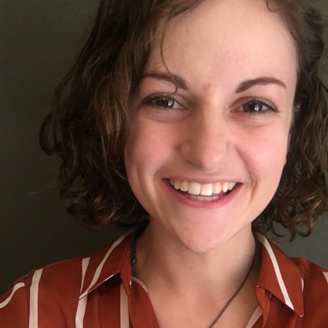 Kennedy O'Shea
Research Associate
+ Learn More
Kennedy is Hiinga's Market Research Associate. She is responsible for performing intensive research, mainly focused on development, opportunities for economic growth in developing countries, and the logistics of future endeavors. At Hiinga, she has worked and advised on projects on impact measurement, and cut her teeth in our impact sectors of education, healthcare, and agribusiness. Currently

She has international experience from a semester studying International Economics at Oxford University, as well as 5 trips to rural Mexico working with local communities on development work. Kennedy is completing studies at Messiah College and will receive her BA in Economics in December 2019, and hopes to go to graduate school in Fall 2020. A native of Seattle, Washington, she loves to travel, go hiking with her dogs, and is a coffee fanatic. In early 2020, she will spend time in Uganda supporting Hiinga's efforts in the field.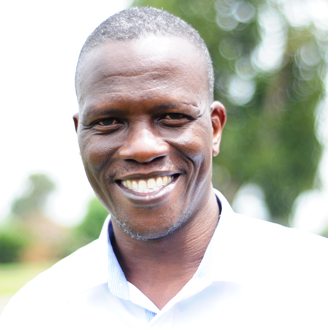 Robert Otim
Investment Associate
+ Learn More
Robert is a Small and Medium Enterprise (SME) Specialist based at the Hiinga Gulu Office, in Northern Uganda. He is responsible for managing all branch operations and implementing the go-to-market strategy of Hiinga in the region and beyond. His major duties include selection of quality SMEs to originate loans, build and manage client relationships to protect Hiinga's assets and maximize both impact and economic returns.
Robert coordinates and conducts training for entrepreneurs, provides leadership development opportunities, and generates demand as per set SME targets. He also coordinates the business launch fund program, conducts client appraisal on all parameters, and reviews all branch loan proposals to ensure risk mitigation so as to maintain a healthy portfolio. Robert holds a Bachelor of Science degree in Accounting and Finance from Kyambogo University, and an associate teaching degree from the Institute of Teacher Education Kyambogo (ITEK). Previously, he worked with Post Bank Uganda Ltd in the areas of credit management. He is currently pursuing an MBA from Gulu University. Robert is married and has a 3 year old son. He loves to travel and sports.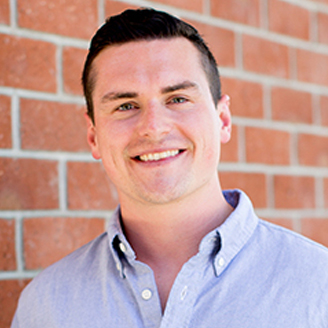 Dylan Thomas
Venture Partner
+ Learn More
Dylan is an entrepreneur with a firm belief that business can play a role in God's renewal of all things. This vision led him to contribute to an ed-tech startup that helped traditional universities adapt to online markets, and took an apprenticeship under the founders and partners of Praxis, a Gospel-centered platform building a global community of redemptive entrepreneurs.
Dylan graduated from Messiah College where he pursued business, entrepreneurship and leadership. At Messiah, he led The Collaboratory (for Strategic Partnerships and Applied Research) and he co-founded the Impact Venture Challege, the College's business plan competition. He also graduated from Praxis Academy, a program focused on building the next generation of entrepreneurs. Dylan helps Hiinga in Uganda with procuring and vetting big SME loan placement deals, and will provide coaching and discipleship to key entrepreneurs.
OUR BOARD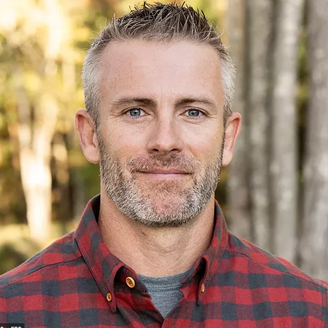 Brett McDonough
Partner, OSM
+ Learn More
Brett strives to break the barrier between the secular and divine that exists in the marketplace, and to glorify God in his daily work. He used that drive as Movement Mortgage's Chief Investment Officer. Brett joined Movement after spending 12 years in private equity with a focus on real estate, oil and gas. Today, he's with OSM, a construction business in Jackson Hole, Wyoming.
Since becoming Chair of Hiinga, it has grown at least 50% year on year, helping it to make a strategic shift from micro-lending to a focus on Small and Medium Enterprises. A philanthropist and impact investor at heart, he's at the forefront of deploying capital for achieving sustainable social impact in redemptive for-profit and nonprofit ventures. He is the founder of Karis Management Group, an appraisal management company that has designated 99% of all its profit to nonprofits. Brett is a graduate of Rutgers Business School, with a BS in Finance.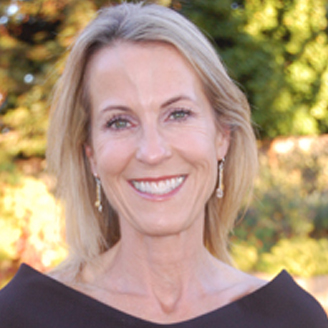 Leslie King
City Leader, Atherton
+ Learn More
Leslie is an active volunteer with San Francisco City Impact which mobilizes people to intervene through different approaches including a food bank, rescue mission, social services, thrift store and church. Leslie also serves on the board of New Hope Peninsula Ministries. She is also an active member of Menlo Church in Menlo Park, California. Leslie is captivated by service and honoring God and has a strong gift of hospitality.
She actively works to serve Hiinga's outreach efforts in Silicon Valley and serves on our fundraising and marketing committee. She is interested in sustainable efforts for creating jobs and ending poverty in underserved populations. Previously, Leslie was a school head teacher, leading a public elementary school in California. She earned her education training with a degree from University of California at Los Angeles (UCLA). She is married to Charlie King, and together they have three children; Will, Evan and Grace.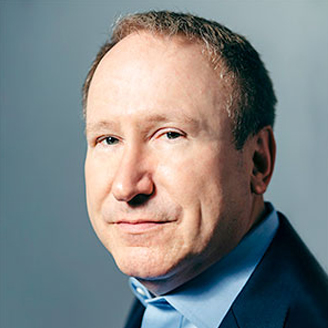 Brad Strock
Former CIO, PayPal
+ Learn More
Brad just retired from PayPal as their CIO, a Silicon Valley global payments and financial technology company, operating in more than 200 markets around the world. At PayPal, he is leading the transformation of the company's operations platforms to support dramatic user growth. Prior to PayPal, he held several senior executive roles at Ebay and Bank of America, and he led the creation of a new rewards platform at JP Morgan Chase.
He received an MBA from the Krannert School of Management at Purdue University, along with a BS in Mechanical Engineering from Purdue. Brad sits on the board of Elevate, a technology and analytics company that is working to transform lending to non-prime consumers. He brings a lot of passion and experience in technology and finance to help Hiinga to become transformational in the delivery of its mission to create jobs and alleviate poverty at the bottom of the pyramid.
SHOW MORE BOARD MEMBERS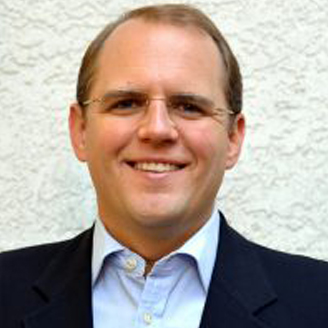 Tony Pandjiris
Managing Partner, Admiral Capital
+ Learn More
Tony is a Managing Director at Admiral Capital. Before, he was at Hercules, a Venture Debt company in Silicon Valley. He has over 15 years of experience working with entrepreneurs as an investor and investment banker. Prior to Hercules, Tony was a Vice President in the investment banking division at Morgan Stanley where he originated and executed corporate finance and M&A transactions across the technology, industrial, and alternative energy sectors.
Prior to Morgan Stanley, he was a technology banker with UBS Investment Bank, executing transactions across a range of technology sectors. Earlier in his career, Pandjiris worked at Comdisco Ventures where he managed part of a technology venture capital portfolio, structuring debt and equity investments. He managed distressed company situations after the 2001 technology downturn. He worked at Intel Capital, and SG Cowen's Private Equity Group. Tony received an MBA from the University of Michigan and a BA in Economics from Vanderbilt.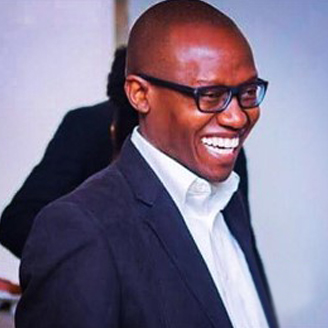 Jacob Zikusooka
Founder & CEO, Intraline
+ Learn More
Jacob is a Ugandan entrepreneur, and the founder and Chief Executive Officer of Intraline Shipping and Logistics Uganda. Intraline is a firm with a service focus on the East and Great Lakes region of Africa (Uganda, Kenya, Tanzania, South Sudan, Rwanda, Burundi, Eastern Congo, Ethiopia and Somalia) and has grown to have a global presence, working with partners around the world to deliver shipments of all kinds.
Before venturing out in entrepreneurship, Jacob worked for several years with the leading shipping and logistics companies in the world including Maersk, the world's number one shipping line, and SDV Transami – which, is part of the Bollore Group. He has, for the last 18 years been actively involved in the Shipping and Logistics Industry besides other entrepreneurial pursuits in the real estate, media, and technology spaces. He is married to Mona, and together with their three daughters Leesha, Tanya and Malaika, they live in Nairobi, Kenya.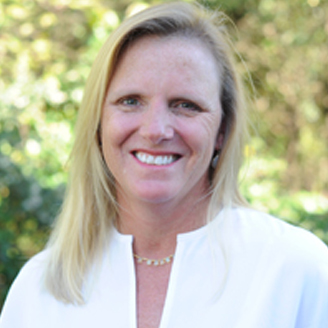 KC Gies

Leader & Marketer, New York
+ Learn More
KC is a strong believer that aid should be like a trampoline, not a hammock. She is a stay at home mother and wife. Currently, she leads the Walking With Purpose programs affiliated with her Parish in West Chester, NY. She is also a volunteer at one of the local Soup Kitchens in the Bronx, delivering bread and other supplies from local restaurants and donors.
KC and her family were among the early adopters of Hiinga, and have spent time in Uganda with some of the micro-entrepreneurs to see how the donations are used and the impact that they have for furthering God's kingdom. On her travel, she realized how much opportunity she has to partner and help others, and how Hiinga is a bridge between her desire to do good and how to do it effectively. KC co-chairs Hiinga's fundraising and marketing efforts, and is a doting mother of four children; Sarah (21), Katie (18), Stephen (15), and Tommy (13). She received her undergraduate degree in Marketing from St. Mary College at Notre Dame, and an MBA from Jacksonville University. KC is an avid golfer.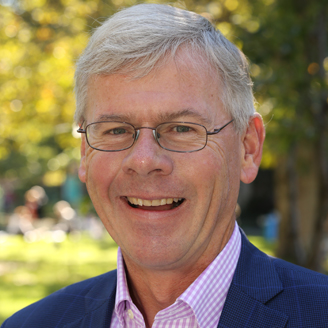 Mike Baughan
Managing Partner, Osprey Capital
+ Learn More
Mike is Managing Partner of Osprey Capital, providing private investment and strategic advisory services to aerospace and industrial manufacturing and services industries. He was President and Chief Operating Officer of B/E Aerospace, the largest global supplier of cabin interior products for commercial and business jet aircraft, and the leading distributor of aerospace fasteners and consumables.
Prior to that, he was president of AET Systems, Inc and has worked with American Express as Manager of Strategic Initiatives, and at Dow Chemical before that. Mike was Chairman of the Board of Trustees for Novant Health, Chairman Noranco Inc, a director at Jones & Frank Corporation, and sits on the executive board of ATL Partners. He serves on the Foundation Board of The Curry School at the University of Virginia. Mike graduated from University of Virginia at the College of Arts and Sciences and has an MBA from Harvard Business School.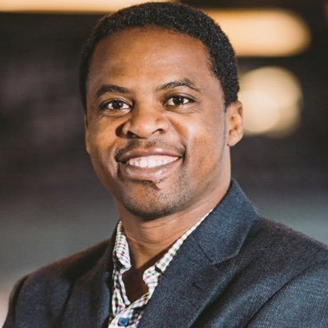 Andy Kristian Agaba
Chief Executive Officer, Hiinga
+ Learn More
Andy spends his time between Africa and Charlotte, North Carolina. A graduate of Harvard University with an MPA in Business and Government, Andy earned the honors of Gleitsman Innovation Fellow at the Center for Public Leadership, was a Venture Resident of the Harvard Innovation Lab at Harvard Business School, and an Edward S. Mason Fellow in Public Policy & Management. Prior to attending Harvard, he graduated from LBC in Pennsylvania and Makerere University in Uganda.
In addition to his role at Hiinga, Andy advises startups at the MIT Martin Trust Center for Entrepreneurship and is a Praxis Fellow. His comments have been featured in The Washington Post, The Wall Street Journal, Forbes, The Harvard Gazette, Boston Innovation and The Huffington Post. He speaks on social innovation and economic development, and has appeared at MIT, Stanford, Harvard, Johns Hopkins, Messiah College and other schools. He has also spoken at several churches including Menlo Church in Silicon Valley.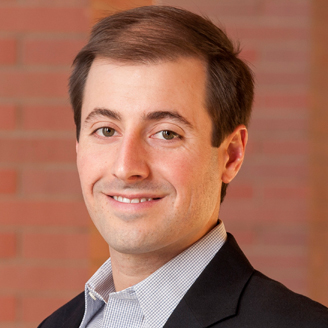 Matthew Keshian
Vice President, H.I.G. Capital
+ Learn More
Matthew (Matt) is a Vice President at H.I.G. Capital, a Miami, Florida-based global private equity and alternative assets investment, where he focuses on equity investments in middle market companies.  Prior to joining H.I.G., Matt was an Associate at Morgenthaler Private Equity, where he invested in high-value manufacturing and industrial services businesses across North America.
Matt began his professional career as an analyst at Edgeview Partners (acquired by Piper Jaffray), an investment bank focused on middle-market mergers & acquisitions. Matt holds a BA in History and Public Policy from Duke University where he was a Benjamin N. Duke Scholar, and completed his MBA with dual concentrations in Finance and Management from The Wharton School at the University of Pennsylvania.
OUR ADVISORS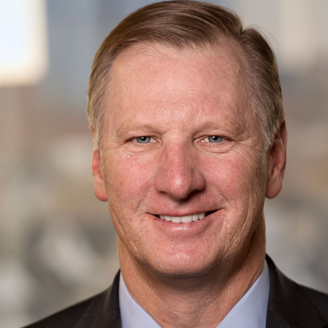 Eric Gies
Sr. Managing Director, Waypoint
+ Learn More
Eric is a Senior Managing Director at Waypoint Residential. Before that, he was the Co-head of Bessemer Trust's Northeast Region where he was responsible for Bessmer's client relationships in the Northeastern US and was a member of the firm's Management Committee. Before Bessemer, Eric was Head of Neuberger Berman Wealth Management, and Managing Director at Bernstein Global Wealth Management.
Prior to his finance career, Eric spent 9 years in the United States Navy as a Naval Flight Officer, where he flew F-14 Tomcats. He serves on the Board of Volunteers of America, Greater New York. Eric and his wife KC are very early funders and have been to Uganda with their children to see Hiinga's work. Eric is not just a cheerleader, but a constant soundboard and critic of Hiinga's model and interventions to ensure great impact outcomes. He earned a BS in Industrial Systems Engineering from University of Florida and an MBA from Jacksonville University.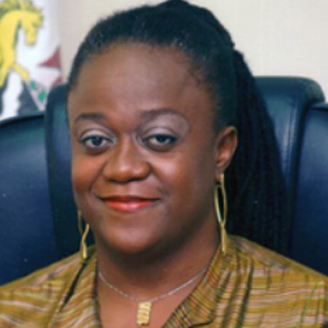 Leslye Obiora
Professor of Law, University of Arizona
+ Learn More
Leslye is a Professor of Law at the University of Arizona. She grew up in Nigeria and obtained a law degree from the University of Nigeria, a Master's from Yale Law School, and a doctoral degree from Stanford Law School. A former Minister of Mines and Steel for the Federal Republic of Nigeria, she also served as the Coca Cola World Fund Visiting Faculty at Yale University.
She is the recipient of several awards including fellowships from the Center for Advanced Study in the Behavioral Sciences at Stanford, Institute for Advanced Studies Fellowship at Princeton, Rockefeller Foundation Bellagio Study Center, and the Djerassi Resident Artist Program. She has been the Genest Global Faculty at Osgoode Hall Law School in Toronto, the Visiting Gladstein Human Rights Professor at the University of Connecticut, and the Manager for the World Bank Gender and Law Program. She is the founder of the Institute for Research on African Women, Children and Culture, and leads efforts to stimulate the growth of indigenous philanthropy in Nigeria.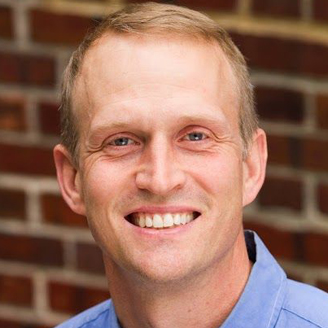 Peter Greer
CEO, Hope International
+ Learn More
Peter has been President and CEO of HOPE International since 2004, growing the organization to become one of the leading Microfinance Organizations in the world. Peter graduated from Messiah with a B.S in International Business before earning a Masters in Public Policy (Political and Economic Development) from the Kennedy School of Government at Harvard University.
He has worked overseas in Africa and Asia having spent 3 years in Kigali, Rwanda as a Managing Director of URWEGO Community Bank, as a technical advisor for CARE Zimbabwe, and as a Microfinance advisor in Phom Penh, Cambodia. He is a speaker and passionate advocate for the poor, and is author of several books including Mission Drift, The Poor Will Be Glad, 40/40 Vision, The Spiritual Danger of Doing Good, Entrepreneurship for Human Flourishing, and The Giver and The Gift. He is a regular advisor and encourager to Hiinga.
SHOW MORE BOARD ADVISORS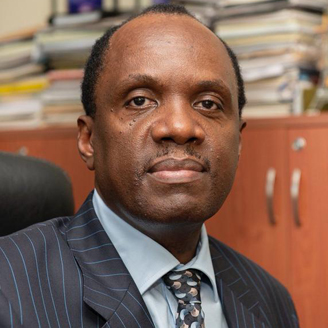 Patrick Bitature
Chairman, Simba Group
+ Learn More
Patrick is the founder of the Simba Group of Companies with interests in telecommunications, mining, media, energy, real estate and tourism. Patrick grew up and was educated in Uganda until he joined the London School of Accountancy in the United Kingdom. He is a telecoms pioneer in Uganda through a major franchise with MTN.
Besides Simba Telecom and Protea Hotels, Patrick founded Electromaxx Ltd, a 70 megawatt electric power station, Simba Mining, Simba Tours, Simba Forex, and Simba Dairy Farm. He started and sold Commercial Microfinance Ltd. He is the chairman of several boards of companies, and sits on the board of the Commonwealth Business Council. He is the honorary consul of Australia to Uganda, chairs the board of Cure Hospital in Uganda, a . He and his wife Carol founded the Patrick & Carol Bitature Foundation which focuses on education and life-saving healthcare initiatives.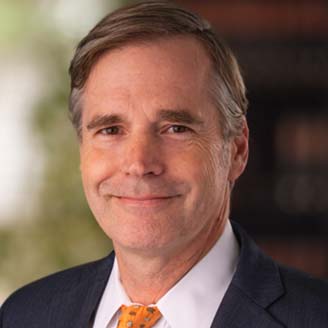 Ham Davis
Sr. Portfolio Manager, Willingdon Wealth
+ Learn More
Hamilton (Ham) has been involved in the fixed income markets on the sales, strategy, and trading side for 35 years, the last 24 of which were spent at Wells Fargo Securities, LLC where he was Managing Director and head of the US Treasury Trading and MM desks.  Wells Fargo became a Primary Dealer while he was leading the desk and earlier in his career he held trading positions at Fuji Securities and Continental Illinois bank.
His joining of Willingdon is a reunion with long-time friend and former colleague Ted Ake. Ham earned his BA in Economics and German from Washington and Lee University and his MBA in Finance from The Fuqua School of Business at Duke University. Ham and his wife, Kiki, have three children (one in college, two in high school).  Ham is a sometime musician and cyclist and is actively involved in his church as well as Hiinga, and Habitat for Humanity. Ham joined Willingdon in October 2018 and works on the Equity Option and Fixed Income portfolio strategies and with the client services team.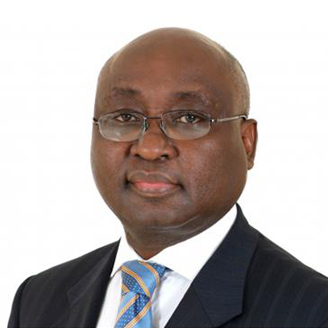 Donald Kaberuka
Chairman, AU Peace Fund
+ Learn More
Donald is the current High Representative for the African Union Peace Fund. During his tenure as President of the African Development Bank, from 2005 to 2015, Kaberuka bolstered its franchise value, tripled its capital from USD 30 billion to USD 100 billion, and doubled the bank's portfolio. Prior to this role, he was Minister of Finance in the Rwandan cabinet.
Kaberuka's leadership was particularly characterized by a "big push" on the private sector and leading from the front on infrastructure. Patrick also served as Governor for Rwanda for the International Monetary Fund and the World Bank from 1997 to 2005. His private interests include classical music and wildlife conservation. He currently serves on the boards the Mandela Institute, the Mo Ibrahim Foundation, the Rockefeller Foundation, Centum Investments, and was on the board of trustees of the World Economic Forum.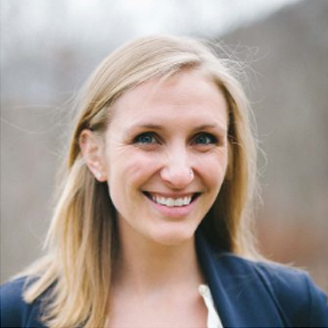 Mallory Dwinal
Founder, Oxford Day Academy
+ Learn More
Mallory is the Co-founder & CEO of Oxford Day Academy, a multicultural social leadership academy serving high school students in East Palo Alto, CA. Mallory graduated summa cum laude from Northwestern University, completed a Ph.D. in Education from Oxford University as a Rhodes Scholar, and additionally, finished an MBA from Harvard Business School.
Mallory was a 2011 Teach for America corps member, serving as a high school Spanish teacher in the Anacostia Ward of Washington, DC. Mallory has spent the last ten years developing the instructional, operational, and financial systems required to bring ODA's tutorial-based system to life. Her experience with the Oxford tutorial system as a graduate student, as well as her instructional design background as a high school Spanish teacher and Department Chair provide her foundation for this work. Mallory is a Praxis Fellow.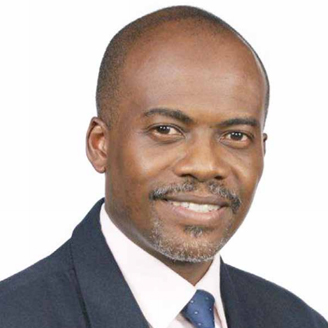 Keith Kalyegira
CEO, Uganda Capital Markets
+ Learn More
Keith
 is the CEO of the Capital Markets Authority of Uganda, a position he has held since 2013. Earlier in his career, 
Keith
 worked as the Head of Parastatal Monitoring in the Public Enterprise Reform and Divestiture project under the Ministry of Finance, at Uganda's National Social Security Fund as the Chief Investment Officer, and in various finance and management positions with Royal Dutch Shell Group in their commercial aviation division in both Eastern and South African markets.
He has previously served on the Uganda Securities Exchange Governing Council, was the managing director of First Renaissance Securities and has worked as a consultant on various business and infrastructure financing projects in the African region. Keith obtained his MBA at the University of Cape Town in South Africa, a BA in Commerce from Uganda's Makerere University, and is a member of the Institute of Chartered Secretaries and Administrators.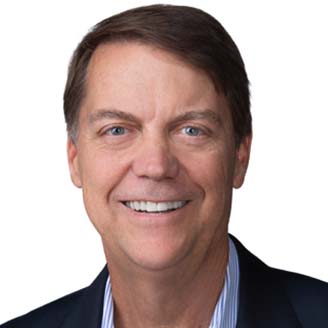 Russell Parker
Investment Banker, Retired
+ Learn More
Parker recently concluded a successful 35-year career in international investment banking, having worked in London, Chicago, and New York.  His last role was as a Managing Director at a large UK bank, successfully leading its push into the US structured finance bond markets.  This last position capped off over 20 years of experience in the global structured debt capital markets in countries such as the US, UK, China, Mexico, and a number of European jurisdictions.
Throughout his career though, Parker has had a passion for economic development in Africa, having started as a Peace Corps Volunteer in Kenya and more latterly as a supporter of multiple African micro-finance institutions.  Parker is helping some of Hiinga's clients with strategic advice and support as they work through growth and funding strategies. Parker earned his BA in International Affairs at Lewis & Clark College in Portland Oregon and his MBA in Finance at the University of Texas at Austin. He lives in Charlotte with his wife.