Every $1 invested in a small-to-medium enterprise generates, on average, an additional $13 for the local economy - that's according to the Small Enterprise Assistance Funds (SEAF) management group.
- Stanford Social Innovation Review
Meet Our Entrepreneurs
Our entrepreneurs are at the forefront of job creation, employing 10-200 people. We invest only in enterprises that are operational and growing. We provide affordable capital, business training, mentoring and discipleship to take them to the next stage.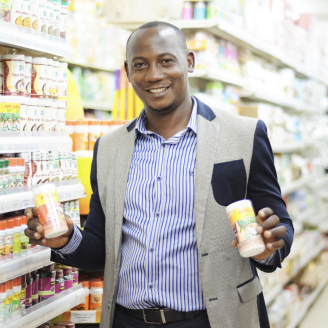 Paul founded African Spices in his living room and has grown to employ 35 people, while working with thousands of farmers in his supply chain to source spices that they process and package for sale. His distribution network across Uganda has grown to over 5,000 shops, super markets, and Shell Gas Station grocery stores. Recently, we helped African Spices to import packaging machinery to help streamline and standardize their products.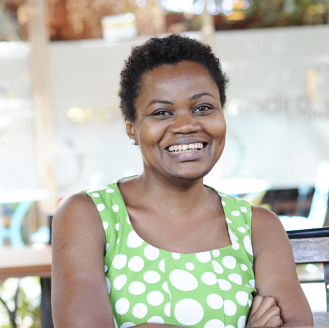 Gloria's Endiro Coffee locations in Uganda are counter-cultural and inviting. While Uganda is known as a tea consumer country, Endiro has been at the forefront of ushering in new culture and people have responded well. As such, Endiro has grown to employ 54 full-time workers and is on course to employ 75 people by the end of 2020. Endiro trains growers and sources specialty coffee directly, often paying at least 25% above ethical sourcing to bless its suppliers.
George and Lucy started Christ Care Academy to provide best in class education for students in Uganda. We came alongside their venture in 2018 to help them to expand their offering. At the time, they had about 350 students. Less than two years later, Christ Care has about 800 students, and is on course to hit their target of educating 2,000 learners a year over the next 7 years. Christ Care also provides employment to 70 school teachers and administration workers.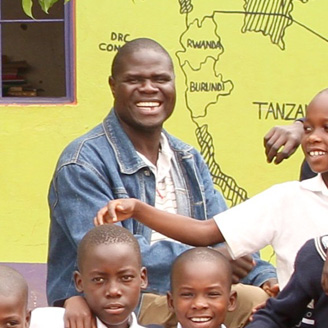 When Peter was a teenager, war in Northern Uganda forced him to flee to the south. However, he did not lose his love for his homeland, returning years later when war ended. To become part of the rebuilding, he recognized the lack of good education for his children and others, forcing him to start Ebenezer School. Today, he provides education to nearly 400 students, and employs nearly people at the school and at a textiles venture that he launched recently.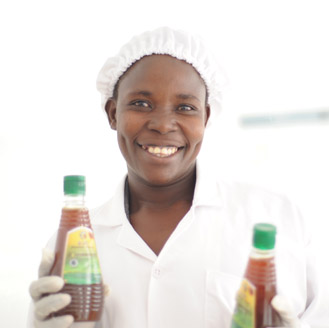 Jane and the group at Honey Pride are powering a village economy and creating a market for bee products in the West Nile region of Northern Uganda - near Congo and South Sudan borders. They employ hundreds of bee farmers through an out-grower system, training them in bee farming best practices, and availing them production tools on credit. Honey Pride buys all the quality honey, processes, packages and markets the products to wholesale and retail opportunities.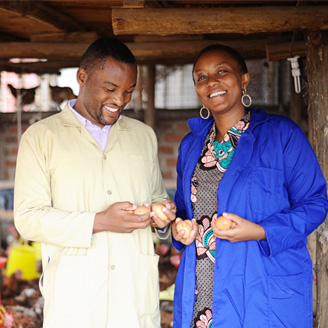 Dream big, start small seems to be this couple's agenda. They have built a thriving chicken business, originally beginning with less than 500, but now well in the thousands with a good customer base. They have a vision to build their venture to a 100,000 bird operation, moving from the current location to a larger space outside of Kampala; and to provide an additional number of jobs on top of the 7 they employ. We cheer them on as they chase after their goals single-mindedly.
WE'RE ALL IN!
Our board and other generous donors cover 100% of our US operating costs.
INVESTMENT FOCUS
We target three critical sectors to create the greatest impact for those who most need it, ensuring that we maximize the social return on your investment.
AGRICULTURE
Agriculture accounts for 32% of GDP and employs 65% of labor force in Africa.
EDUCATION
In middle school, fewer than 7% are proficient in reading. Less than 14% in mathematics.
HEALTHCARE
15 women die daily during pregnancy, 94 babies are stillborn, and 81 newborn babies die.